Hotel Introduction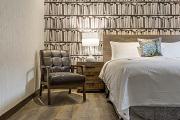 The Herb art Hotel Luodong branch is the first art-themed business hotel based in the town of Luodong, Yilan. Its focus is on providing art and cultural activities and related information, and seeks to provide customized and intimate services, so that the guests can enjoy top quality services. The Luodong branch is highly convenient as it is situated in the center of Luodong township; it is only 3-5 minutes by foot to Luodong night market, approximately 7 minutes by foot to Luodong train station, and 8-10 minutes by car from the Luodong interchange from Freeway no. 5. No matter is you want to take leisurely walks through the Luodong night market commercial district, or head off to enjoy the Yilan's nature and ecological beauties, or even just to have a family trip, Herb Art Hotel Luodong branch is a perfect choice for you when looking for accommodation in Yilan.In recent years, creative art and culture has been developing rapidly in Taiwan, and has become the common language for communicating with the world. Herb Art Hotel since the establishment of the Keelung branch, has been fusing music, painting, designing as a foundation, and also combining the concepts that the modern jazz band Herb Hazz Band has created in collaboration with various musicians, to create a different hotel model. The hotel is not only limited to offering accommodation, but has become a performance space where arts and cultural events can be held, in the hope that by directing more artistic creativity into the hotel, it can stimulate and produce more artistic force, and we hope that we can arouse different kinds of exciting experience with your presence!In addition to providing a refined accommodation service, we also irregularly plan and hold exhibitions and special lectures, to provide a communication platform for creative individuals, where local and out-of-city friends interested in arts and culture can attend. They can tell their stories through different ways, passing on the concepts and ideas on our passion for life, how to enjoy life, and artistic creativeness. So, when you come here, you will not only have the feel of home, but through our carefully thought out planning, get to know this land, explore the scenes of the Lanyang plain. We hope that all kinds of people from different walks of life can meet at the Herb Art Hotel, and take each others' experiences and stories with them as they start their next journey.The Herb Art hotel hopes to give travelers a feel that is different to the typical feel of a hotel, thus we strive to give our hotel a local feel with profound sense of emotions. So even though the Herb Art hotel is a franchise, we do not pursue the completely standardized designs of franchise hotels. We strongly believe that the feelings each city creates are completely different, and Herb Art Hotel want to tell all the travelers to create their own unique manifestation of emotions through their memories of travel.
Tel:03-955-1910
Hotel Address:No. 68, Linsen Rd., Luodong Township, Yilan County 265, Taiwan (R.O.C.)
Leisure Facilities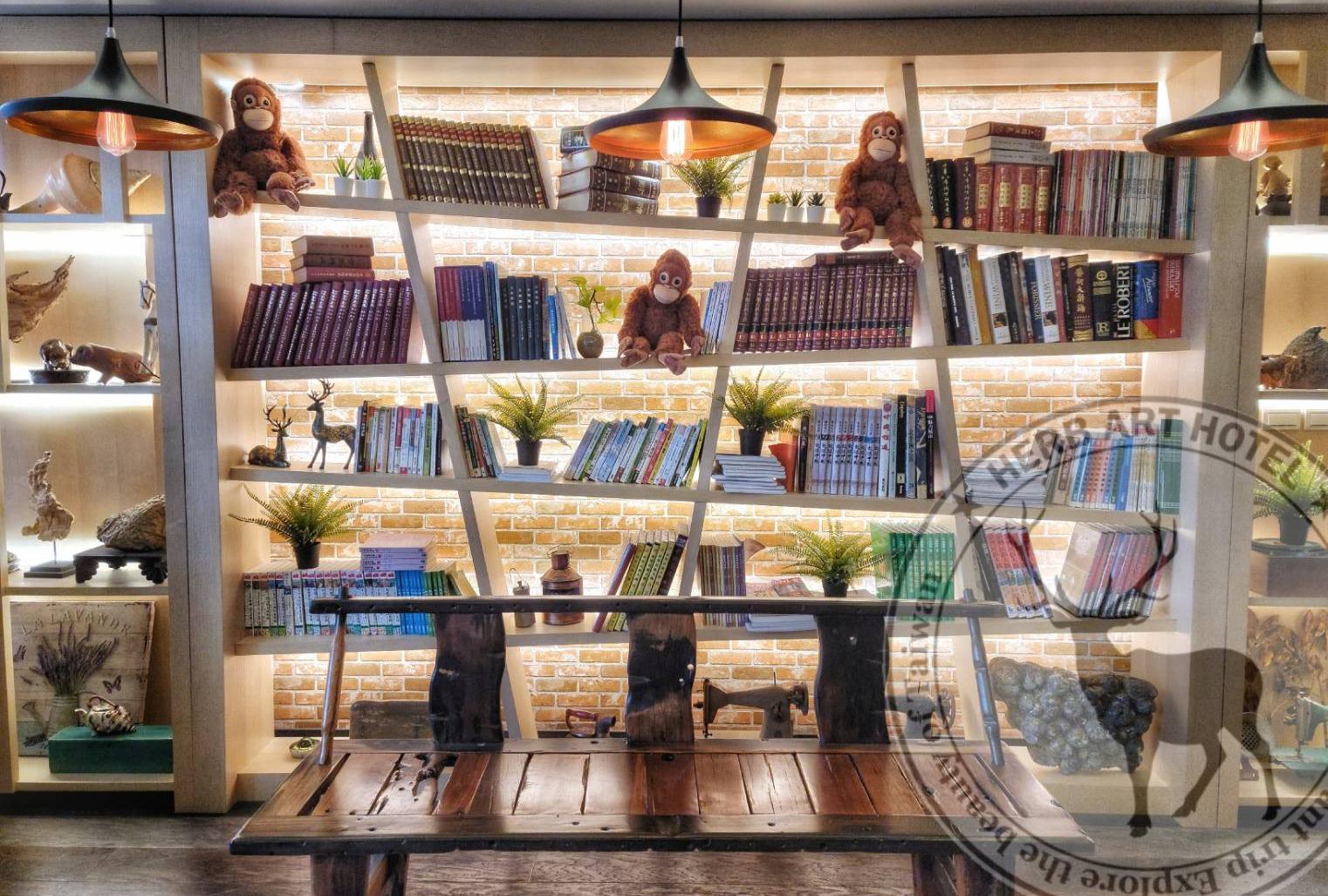 The branch has prepared gym equipment for guests who are in the habit of going to gym, letting you maintain your habit while travelling.
Restaurants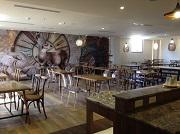 Provides both Oriental and western style buffet breakfast. The plentiful dishes will provide you with health and vigor during your days of stay.
Peripheral Scenes
THE NATIONAL CENTER FOR TRADITIONAL ARTSSituated in the Dongshan River downstream scenic area, and facing the water park, the center is set in a quiet and pleasant location offering a wide field of vision. The center is primarily involved in the organization, planning and promotion of traditional arts and cultures, as its main goals are the research, preservation, promotion and passing on of these traditional concerns. This is all to bring new life to the arts styles that is traditional to Taiwan and allow them to develop and be come more innovative.Currently, the National center for traditional arts is promoting folk art activities and traditional dramatic performance on a national-wide basis, in order to present the arts and cultures from various areas to the audience so that they can understand and acknowledge these arts and cultures, so as to allow the Taiwanese traditional culture and its spirit to continue to flourish.
Directions
GEOGRAPHICAL POSITIONThe hotel is situated in the center of the Lanyang plain, in the busiest commercial district of Yilan county – the Luodong CBD. There are numerous local delicacies and cuisine restaurants in the nearby area, as well as Taiwan's most friendly night market – the Luodong night market. The hotel is also not far from the Luodong Forestry Culture Garden, the National Center for Traditional Arts, Dongshan River water park (children's folklore and folkgame festival is held here), Wu-Lao Keng scenic resort, and other diverse destination, thus able to fulfil any travelers need for sightseeing or resting.DRIVINGTake freeway no. 5 south via Hsuehshan Tunnel to the Luodong interchange. After exiting the off ramp, drive straight to country road 196 (Wujie Road section 3)and turn left. Head towards the Luodong CBD for about 3km. Turn left onto Tianjin Road and proceed for about 150m to arrive at the intersection of Tianjin and Linsen Road. The hotel is on the left.RAILROADTake the train to Luodong train station. Exit the station and walk for approximately 8 minutes on Gongzheng Road.PARKINGIn response to energy saving and carbon reducing measures, the hotel recommends guests to utilize public transport, and there are also limited parking space.BUS ROUTESTake Capital busses or Kamalan busses to the Luodong bus depo. After leaving the depo, go through the Luodong train station to arrive on Gongzheng Road. Takes about 10 minutes on foot to arrive at the hotel.